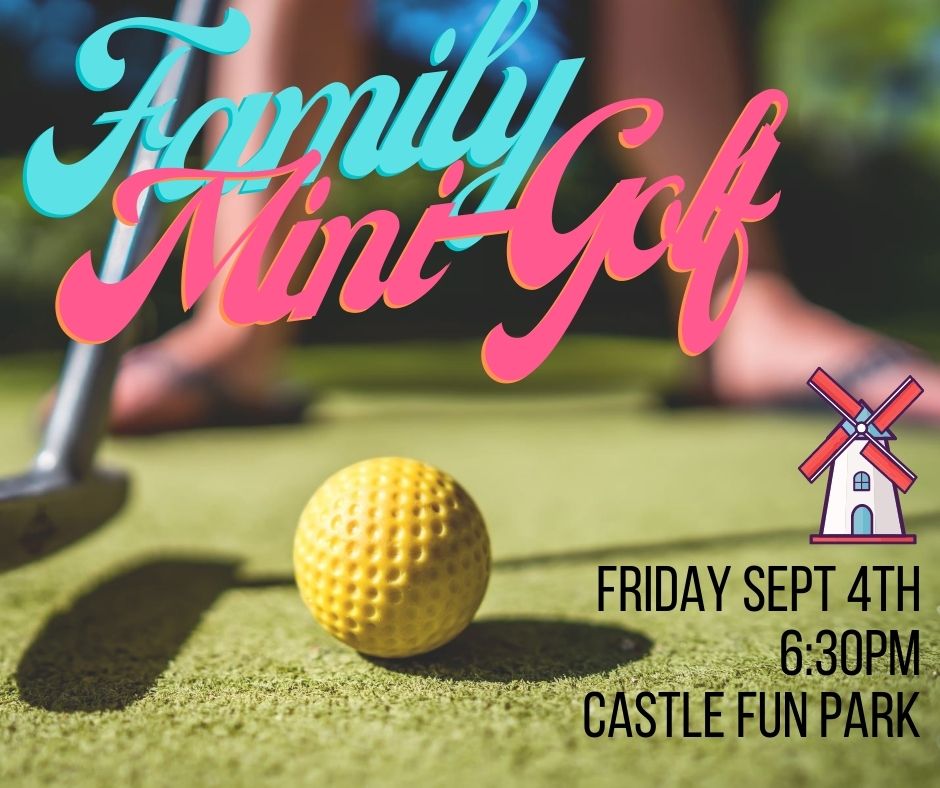 Wrap up the end of August with a super fun outing to Castle Fun Park Mini Golf with your family!
Meet us at 6:30pm and we can split into families or bubbles to tackle the course.
All families welcome and parent supervision is required for these events.
Any questions email Sam samuel_dunstan@can.salvationarmy.org or Marissa marissa_west@can.salvationarmy.org
Cost is 8$ per player.