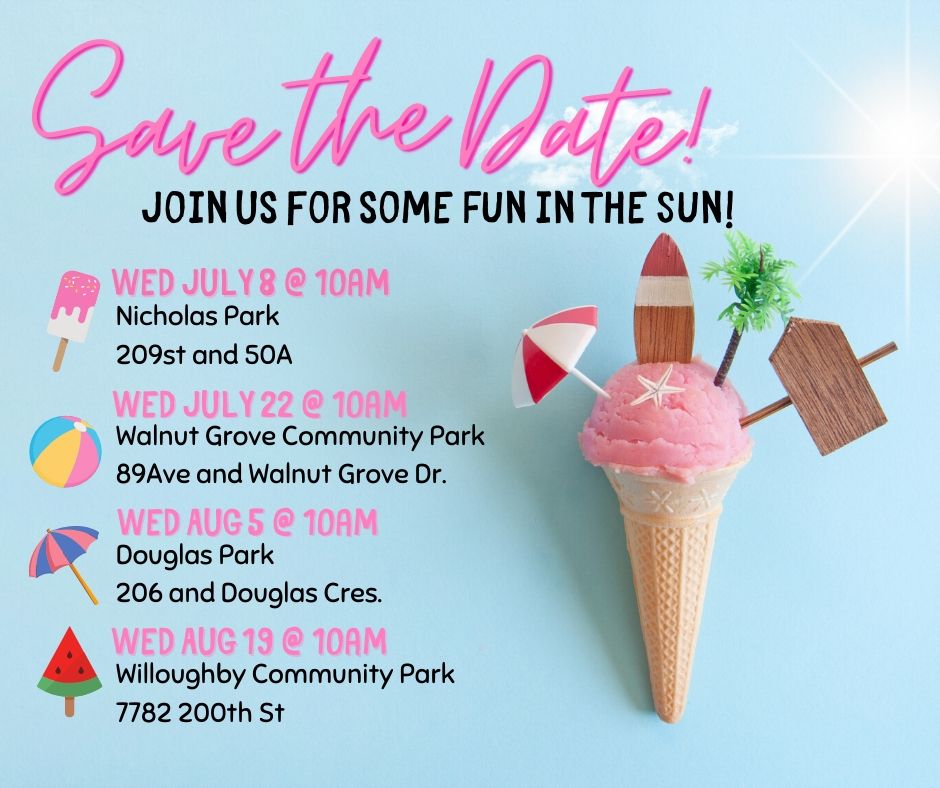 Happy Summer Everyone!
We had a successful park playdate in June, and have decided to move forward with more dates to come together safely outdoors!
Throughout the Summer we will be meeting at the parks listed below for some fun in the sun! Each park is equipped with a playground and splash pad. We encourage you to bring your own blankets and chairs, as we spread out to maintain a safe physical distance from others.
As per Willowbuds fashion, we will provide pre packaged snacks at our 'refreshment stand', along with wipes and hand sanitizer. There will be a small craft or activity that kids can complete with thier parent in thier own space or at a picnic table.
We do our best to follow the rules and regulations of Dr. Bonnie and Public Health! We hope that you can join us for one or ALL our dates this summer…..!
July 8 – Nicholas Park – 10am
July 22 – Walnut Grove Parkm-10am
Aug 5 – Douglas Park – 10am
Aug 19 – Willoughby Community Park – 10am