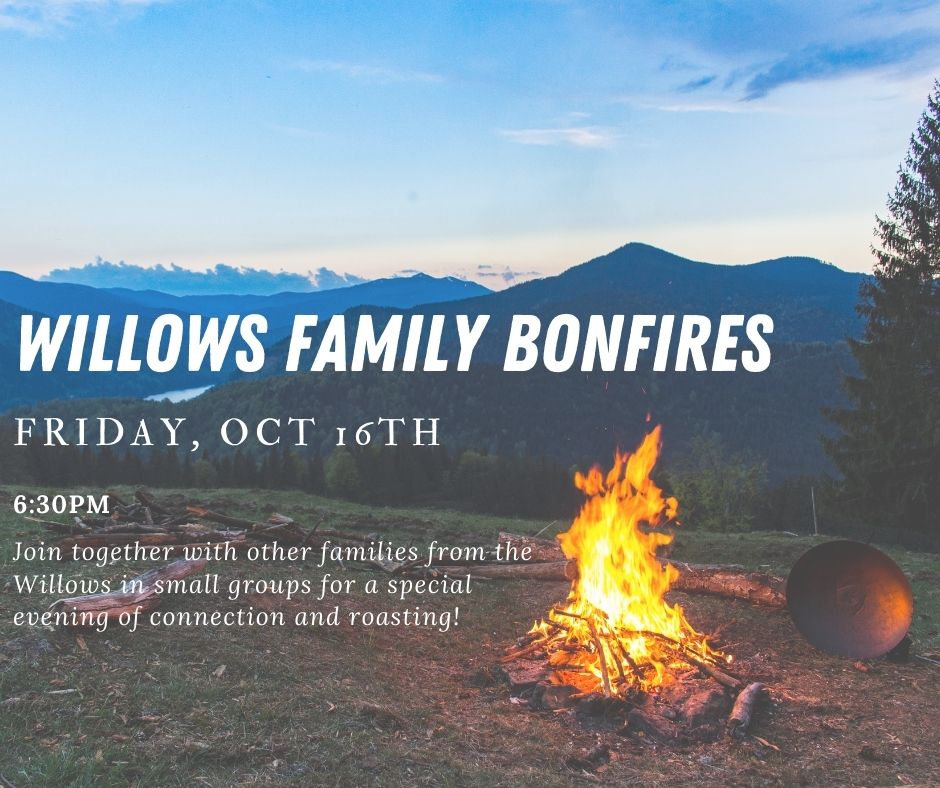 Join in with a small group of families at one of many backyards for a time of gathering and roasting…(smores or people?? guess you will find out!)
Friday Oct 16, 2020 @ 6:30pm.
Location to be determined based on RSVP and interest.
For more info connect with Sam or Marissa.
samuel_dunstan@can.salvationarmy.org
marissa_west@can.salvationarmy.org