29 Apr

The Willows Connection 2021
Partners in Mission is here and we have a few ideas just perfect for Springing into Action!
Crochet Blanket: from Sarah Cherry will be auctioned off – photo coming soon on Facebook
Bottle Drive:  start saving your returns now so you are ready to make a contribution to our Youth Group that will help with the collection and sorting process in the coming weeks

Self Denial:  Choose something that you will give up for the next 6 weeks and donate the money that you would have otherwise spent.  Maybe this is even something that the pandemic has forced you to give up (like a travel fund?)
Marketplace:  We can't host a garage sale together, but you can certainly offer up your spring cleaning treasures to others online and then donate this newly found money to our Partners in Mission campaign
Yard work / Dump Run:  Our church truck is available for a dump run by DONATION – let us know if this would be helpful for you OR if you would volunteer some labour towards helping others with Yard Work by DONATION as well
Straight up Donation or Acts of Kindness:  If you are simply led to donate out of your abundance in this season, we would greatly appreciate it!  Cheques or cash can be dropped off to Greg Jackson or our new space Unit 103  5735-203rd St. Langley, BC  V3A 8A7
Praying that we would reach our annual goal of $5000 to bless the international development work of The Salvation Army by the end of May. 
Each Sunday you are invited to join us online!  Our Church @ Home service video is posted on YouTube The Willows Church Salvation Army each and every week. Our current sermon series is all about recognizing and inspiring MISSION right where you are!  Do you have a story or testimony to share with us?  We would love to receive short videos from folks who have had a powerful encounter with the mission of God over the past year of the pandemic!  Maybe it's because of your involvement with a small group / life group, an interaction at work, in your household or in your neighbourhood?  Would you like to tell us about it?  Just record yourself (landscape on your cellphone is great) and send it to Pastor Dave.  Likewise we are putting together a special prayer and worship video and would love to include many different voices recording a prayer for the church, for the community or for the world or reading a scripture that has been meaningful for you during this time.

Also if you are craving connection … join us for our Sunday morning Church Zoom at 10am each week – Church fellowship & community is still happening – it's just online!    This is where we are able to share a bit more about announcements, changes and pray together for your requests https://salvationarmycanandber.zoom.us/j/94032958336?pwd=RWhNeEkwWVAzKzNxWktOc3daWUxCUT09
Our volunteer morning at the centre will continue on Fridays between 9:30am-11:30, let Andrea know if you would like to participate and we'll have some tasks spread out in various rooms around the centre for you.  *we are not anticipating a crowd of people, but we are hoping for 2-4 volunteers each week*   Please make sure to bring a mask and follow our covid screening sign in.
NEW: Toy Lending Library – the link to the online catalogue will be shared NOW for the congregation & Willowbuds members; it's time to register!  We'll have a soft launch as we continue to upload our collection  http://thewillowstoylibrary.lend-engine-app.com/ and first pick-ups happen tomorrow!
NEW: Celebrate the Women in your Life this MOTHER'S DAY – Drive By & Pick Up event at The Willows Family Life Centre Saturday morning May 8th – Intersection Fair Trade will be here with their coffee station "Your Story" for custom complimentary coffees, teas or lattes and the chance to purchase some gift items for a special someone (all good are made by women who have survived exploitation and trafficking).   Kids craft kit plus flowers will be available – what a treat!  Get your ticket HERE: Pick up Event Ticket May 8th
"X Marks the Spot" Junior Youth Councils Family Event Kit  – an exciting experience for families with kids ages 5-12.  This will take the place of our monthly Sunday School bag for May and is scheduled by BC Youth for Saturday May 15th.  We have preregistered our Willows families and will have the kits available hopefully for pick up on May 8th.
 Children & Youth Ministry

Click on the links below for a new online experience video lesson each week!

First Look (online experience for preschool kids ages 3& up)  Preschool Video May 2
252 Kids Online Experience (Gr 1& up) Elementary Video May 2
We are taking a break from Zoom Sunday School at 9:30 for the month of May & coordinating activity bags will return in June.  "X Marks the Spot" family kit will be provided for the May 15th Weekend.  Be sure also to register for our Mother's Day Drive-By & Pick-Up Event.  Enjoy the online lesson videos with your kids anytime, they will continue to be posted in the newsletter each week.

XP3 Online experience (Gr 5-7) Preteen May 2 teaching video
*** Marissa is beginning her 4 month placement for school in May, so XP3 Preteen Zoom Monday nights is also on a temporary break! More details coming***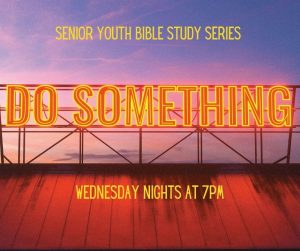 XP3 Teen class with Sam on Wednesdays 7pm continues  https://salvationarmycanandber.zoom.us/j/95316812132?pwd=K1llUURISVdjcGgxdnhXdkxtdVZTZz09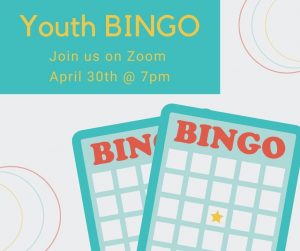 Youth Group Online BINGO for Friday April 30th 7pm!
BRAND NEW:  Voit See 2 (VC2 – Electric Boogaloo) – a territory wide online event for YOUTH May 28-30  $20 per person and will be held on a virtual platform called GatherTown.  Save the Date!  Talk to Sam for more details, but click here to register:  VC2 Event Registration  and you'll receive a kit of goodies in the mail from Toronto headquarters.
Life Skills Classes
NEW:  the CAP Money Course (4 weeks / 1 hour Zoom sessions) will begin Thursday May 6th  8pm Book your spot with https://capmoney.org/en_CA/joinacourse/60809800cddf1d646a1200e2   LEARN about Financial Health: How to budget, save and spend, gain online access to a free budgeting tool to use for yourself and your family.  This is great for any stage of life, singles or couples or students heading to university.  Short videos from CAP (Christians Against Poverty), encouragement from your coaches and great tips from the CAP Money System will be shared.  The principles are similar to the Financial Peace / Dr. Ramsey system.  You will not have to reveal any personal data in this group setting, but you are certainly able to ask questions, reflect on your own habits and spending patterns, and be able to take your learning and implement changes for your own personal financial situation that will help you to reach your goals!  This is very exciting NEW project for us partnering with CAP Canada.https://capmoney.org/
Adult Weekday Small Groups on Zoom

ESL Class – beginning the Gospel according to LUKE  Thursdays 7pm with Renee.  We are praying for someone to join in supporting this beautiful ministry so there is a bit more flexibility for leadership.  Come try it out!     https://salvationarmycanandber.zoom.us/j/96656542075?pwd=ejZFVWN4OUJNUFN4dTZ2aXZrQXU1dz09
Tuesday nights 8pm Life Group –  https://salvationarmycanandber.zoom.us/j/91549266451?pwd=TEhXNHdSUVg3NzRUTXdaTU93dU93dz09  We are beginning a NEW 4 week study called "Facing Anxiety" by Jonathan Pokluda including sessions on Pretending at the Expense of Peace; Peace of Mind; Peace of Rest; Peace of Heaven.  New folks are welcome to join us for this short 4 week study beginning May 4th.
Wednesday mornings 9:45am with Winn –  "Ezekiel: Weird & Wonderful are the Ways of God" is wrapping up!   https://salvationarmycanandber.zoom.us/j/96133998958?pwd=d3JWRnRWc1BBNmRaY1ByYVkzT1p5QT09
Safe Space for Women:   A NEW 6 week session will begin Wed. May 19th   Register your interest to participate with Andrea.Petkau@salvationarmy.ca
Upcoming BC Divisional Women's Ministry Activities Online – see Facebook for registration info  Friday April 30th Painting session with Larissa Maxwell or click HERE: tickets
Join Zoom Meeting – it's not too late:

https://salvationarmyCANandBER.zoom.us/j/5596147248?pwd=NnVXaUFsaXFHUW11Tmx4TDdtbDVXdz09
Meeting ID: 559 614 7248
Passcode: 01222021
Materials needed: All available at the dollar store
 – 1-3 small canvases (nothing smaller than 5″ x 5″) 
– straws (different circumference sizes ideal)
– a paint palette (wax paper works great, or a piece of spare cardboard)
– acrylic paint brushes
– liquid acrylic paint such as Decoart or Acryology  (ensure it is liquid and runny, not impasto/thick) in 4-8 colors
– spray bottle with water
– a cup of water
– paper towel
 – a clear table space to work, with some newspaper or a drop cloth down 
Brand New:  Watch this NOW – Promo video for The Open Door Women's Day Saturday June 5th – a free virtual event for women.  More information on format and presenters (including our own Gloria Woodland, Andrea Petkau, Sarah Michel & her mom Anne Ivany) plus our guest speaker Carolyn Arends can be found along with registration sign-up at https://salvationarmy.ca/britishcolumbia/home/events/the-open-door/  Go now to save your spot!  We will have a little pick up kit available here at The Willows as a way to set aside a special day for Women across BC and beyond!
April 27th marked the release of the Learning Pathways curriculum from International Headquarters in London.  Pastor Renee will be helping with the roll out of this throughout BC.  The first phase is a certificate program (FREE) through Booth University College formatted into 12 sessions that would be perfect for a small group study focusing on Community Engagement using an Integrated Mission approach and Faith-based Facilitation.  A series of short videos can be seen online introducing folks who participated in the pilot project around the world.  Ongoing registration will take place beginning in June, we would love a cohort of 12 from The Willows – will you be one of them? 
Pause & Pray – we continue to lift up Anne Sylvester with prayers for full healing to be experienced in her eye.  We are praying for Gloria Woodland whose knee replacement surgery was postponed last week due to a lack of beds available at the hospital, praying that the frustrating wait would not be too long.  The Wednesday morning Women's Bible Study group is faithfully praying for their group member Leianne Gunter as she seeks God's healing for her health.  We are also praying with Bernice Smee for her daughter Kathy's health to stabilize and recover after emergency surgery several weeks ago.
We continue to persevere through challenging days!  Perhaps this is the week to reach out to someone from church who you haven't connected with in months, just to see how they are doing?  Feel free to contact us if you are hurting or in need of assistance in any way.  604-315-6400 (Renee) or 778-871-2429 (Dave)  If you are brand NEW to the Willows we would love to get to know you more and are happy to set up a "Meet the Pastor" Zoom session with you!
Pastors Dave & Renee McFadden