28 May

The Willows Connection

(UPDATED SUNDAY)   Partners in Mission Campaign –  Caitlin West has been filling orders for amazing sourdough bread (10-15$) and Marissa is offering "Porch Family Photo" sessions (20 minutes and 3-5 touched up photos) Friday / Saturday / Sundays throughout May by donation (minimum $30).  A closed bid auction for a brand new, handmade, full-size afghan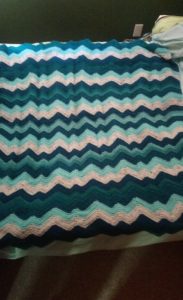 donated by Sarah Cherry will be happening this week (shades of green, teal and neutral colours)  Closes this weekend May 31!  Book photos or place your auction bid through andrea_petkau@can.salvationarmy.org
Our challenge of "Work a Day to Give Away" still stands for those whose employment has not been interrupted during this time.  Please give generously to the international development work of The Salvation Army (deliver or mail to Greg Jackson, the Ministry House OR the McFadden's), UPDATE: we are approaching our goal with $4500 and when we reach $5000, Pastor Dave and Ty Petkau will shave their beards off … (YEAH!!) in celebration!
Credit Card Donation Options are available through a link on our website https://thewillowschurchsa.ca/make-a-donation/
This Sunday we continue with Church@Home – if you need ZOOM links during the week and you delete this email …. the newsletter is ALWAYS available on our website www.thewillowschurchsa.ca
Sunday mornings:  New message & worship video posted each week on our Youtube Channel: The Willows Church Salvation Army  or see videos posted on Facebook – share widely, you never know who could use the encouragement it may provide! 
We would love to include a new feature and show short video clips (30 Seconds) of you or your family sending greetings to the church family and reading a verse you have selected from scripture.  You can just record these on your cellphone and send the clip, to Dave by Friday or Saturday, (we can crop the clip or edit out any bloopers, do not worry!).

Zoom Sunday School based around the 252Kids Elementary (K-Gr.5) material UNSTUCK – so join us with your kids at 10:30am Sunday by Zoom, we will play a game, have a chat and watch the videos together: https://salvationarmycanandber.
zoom.us/j/94032958336?pwd=RWhNeEkwWVAzKzNxWktOc3daWUxCUT09
Stay connected to join the whole church at the same Zoom link at 11am Sunday for a time to catch up, see familiar faces, share scripture and prayer and any announcements.  We aim to show a short Partners in Mission video, and a special "Getting to Know You Interview": https://salvationarmycanandber.zoom.us/j/94032958336?pwd=RWhNeEkwWVAzKzNxWktOc3daWUxCUT09
Sunday School videos from Orange for this Weekend: follow the links posted (UPDATED!
First Look Preschool

https://vimeo.com/422639909
252Kids Elementary
https://vimeo.com/422640018
XP3 Middle Schoolers NEW series for June about Joseph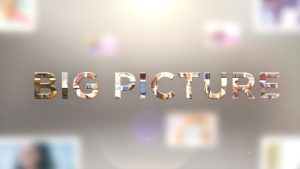 https://vimeo.com/407381894/0e32cce250
XP3 High Schoolers NEW series for June about Joseph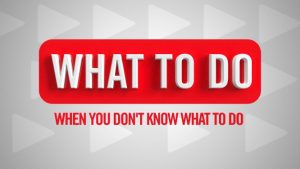 https://vimeo.com/407373435/2132eaeae2
As there will be restrictions on large group gatherings in BC for the foreseeable future, and the school board has cancelled all community rentals through June 30th, we cannot meet at RC Garnett anytime soon.  As we pivot and adjust our ministry during this season and continue pursuing our vision of The Willows Family Life Centre, we look to become a Church OF small groups, rather than a church WITH small groups. We want to make sure you are connecting with some kind of Life Group at The Willows.  I know Zoom can feel intimidating, but it is a great way to build connection with one another and get a little bit of "FaceTime" together.  The Salvation Army headquarters has advised that groups of up to 6 people can begin to meet in person (if preferred) with physical distancing guidelines in place (few people, no symptoms, outside spaces, 2m apart, bring your own food, beverage or even lawnchair rather than sharing).

* Monday Night's Group is OPEN for anyone to join 8pm – join our new study on Philippians with Michael DeFazio on Right Now Media.  Watch the video 3 and then join in for online discussion: https://salvationarmyCANandBER.zoom.us/j/93031138092?pwd=dlhRMGJlMnF2MWFLMnEvdVFzd2tpZz09
* Wednesday mornings Winn Blackman is hosting a weekly Devotional time going through the Psalms at 10am-10:40am. Email her directly for the zoom link winn_blackman@live.ca
* Thursday mornings English language Bible Study through the Gospel of John 10am-11am by Zoom link https://salvationarmyCANandBER.zoom.us/j/96656542075?pwd=ejZFVWN4OUJNUFN4dTZ2aXZrQXU1dz09
*Youth Group Bible Study each Friday @ 3pm: https://salvationarmyCANandBER.zoom.us/j/95485019980?pwd=N3c5dk1ybEVMS0cwa2VTUm95VUZrZz09
Praying that we would have our eyes turned outwards towards our neighbours and community in these days and that God would show us where we can extend love, grace and mercy.  Our church is not just for 'insiders'.  Please share our Sunday videos or other resources freely on social media if they are helpful to you, they may be helpful to others! 
NEW: We are also preparing our next set of Sunday School bags for June, email andrea_petkau@can.salvationarmy.org if you know of another family (names & ages of children and address) who would appreciate receiving a bag and the opportunity to connect with our faith based activities online and at home through our Facebook groups.  We are happy to double our "bubble" of gift bags 🙂
We are hoping to be able to deliver bags next weekend, maybe with a little parade!  Keep your eyes peeled for more details.
Thank you to those who completed the Covid survey, it was helpful to share the results at our Mission Board and Staff Meetings this week to glean some insights into how things are going for individuals and families.
Special Head's Up:  Next Friday June 5th is National Doughnut Day – a tradition which honours our incredibly brave volunteers known as the "Doughnut Lassies" for providing a boost for the troops on the front-lines bringing them coffee and doughnuts during the First World War.  Watch for upcoming social media campaign with video instructions!  This year due to Covid we are encouraging the public to make their own doughnuts at home with this simple recipe:   https://salvationarmy.ca/blog/small-gestures-can-make-a-big-difference/
You'll notice in our Sunday video this week we are emphasizing the need for us to be of one heart and one mind on our mission, vision (embrace, enfold, multiply) and values (called CR5: Christ-centredness, Relationships, Relevance, Real, Restoration, Reach Out).  We have created a Prayer Walk Guide for us to use over the next 2 weeks to pour into the vision of the Willows Family Life Centre (you choose:  one day or many days, walk in your neighbourhood or anywhere you feel led to walk around our community, on your own or with those in your household) and we'll aiming to gather for our Come Together to Pray evening on Sunday June 14th 6pm – outdoor tailgate style if possible – more info to follow.
Grace & Peace,
Pastors Dave & Renee McFadden