14 Oct

The Willows Connection 2021

Care & Prayer – We would love to continue the momentum of prayer & care by opening up the lounge space before the Sunday Service for self-led prayer at 9:30am. We will also begin to pray through our church directory for each family by name:  Bob & Penny Armstrong, Matt & Melissa Armstrong-Wight (Maeve, Noah), Ryan & Diana Ayres (Luke, Nixon & Madeline). 

This week is our Second Global Wave of Prayer for Covid-19 across the Salvation Army and we'll have a short video this week at church to participate in this.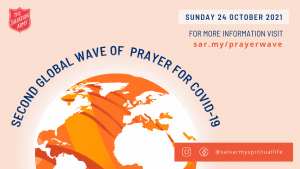 Also if you are interested in exploring a contemplative prayer service (Taize style), Renee will be attending an Evening of Sung Prayer with Cathy Hardy at St. Dunstan's in Aldergrove on Sunday evening 7:30pm-8:30pm and you are welcome to join her. 
Last week we distributed our Home Missions envelopes and we will collect this special donation over the next 2 Sundays, all proceeds will go towards Indigenous Ministry in Northern BC.   While many folks intentional give to the Willows ministry through preauthorized automatic payment or online giving, please note there is a Gratitude Basket / Giving Station available in the sanctuary each week to collect any tithes and special offerings you may bring on Sunday.
As we enter this new season of ministry and increasing activity at the Willows Family Life Centre, we want to recognize that it is not only employees who will be engaged in loving our community.  We are praying that God would prompt people to find their fit and engage to provide a variety of servant-hearted, collaborative leadership here at the Willows.  We are looking for someone for Business Admin: Finance; Program Team: Adult Fellowship, Global Connections, Evangelism & Pastoral Care: Life Groups, Seniors & Benevolence Ministry – where do you fit in?   Please be aware that The Salvation Army in Canada is implementing a mandatory vaccination policy for all officers, employees and volunteers effective Nov. 15th 2021.  This includes Sunday morning and midweek church volunteers, musicians, Sunday School teachers etc along with Christmas Kettle Volunteers. This does not include simply attending worship services or seeking social service assistance.   Pastor Dave will be viewing and verifying your proof of vaccination for church volunteers in early November to maintain our internal documentation.  
Join us Sunday mornings at 10am for our Worship Gatherings & Sunday School or sign into our Zoom Church – you can connect in to get a view from the media laptop at our 10am live service  https://salvationarmycanandber.zoom.us/j/94032958336?pwd=RWhNeEkwWVAzKzNxWktOc3daWUxCUT09
Our leadership team has decided that masks are required throughout our building for all adults and students in Grade 1 & up, capable of wearing them, regardless of vaccination status, for both worship services and mid-week programming until further notice.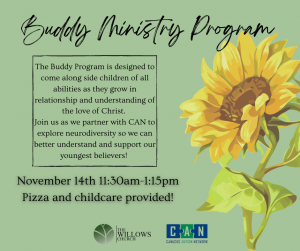 Our Sunday School teacher roster is being filled out and we are launching our new Buddy program to help ensure that all of our kids get the attention they deserve to be successful in our learning environments.  If you are willing to help out as a Buddy for an individual child or as a Sunday School teacher, please contact rebekah.flemming@salvationarmy.ca
We have partnered with the Canucks Autism Network to provide specialized training for our church, all staff, parents, volunteers are invited to participate in our Lunch & Learn after church on Sunday Nov. 14th, please RSVP to Rebekah.
NEW PROGRAM LAUNCH!  Registrations now open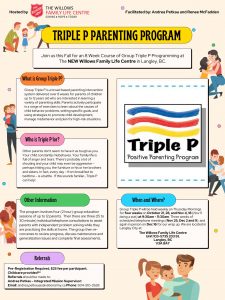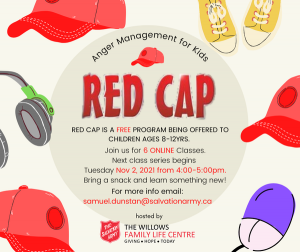 Adult Discipleship – Where can you connect in?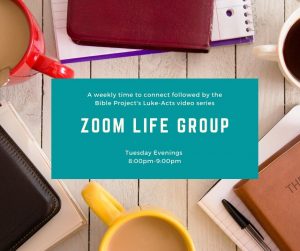 NEW: Tuesday Night 8pm – 9-week series through Luke-Acts from The Bible Project led by Pastor Dave –  https://salvationarmycanandber.zoom.us/j/91549266451?pwd=TEhXNHdSUVg3NzRUTXdaTU93dU93dz09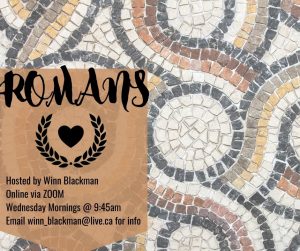 NEW: Wednesday mornings 9:45am-11am "Roaming in Romans" with Winn Blackman, join us for an online study over Zoom  ID 847 0173 0594  Password: meeting  (All lower case).
Thursday nights 7pm (6 weeks) Bob & Penny's house 9234 211B St. "Identity Defined" by Pete Briscoe 
ESL Class – The Gospel according to John will begin Friday November 5th 10am in person at the Centre & also on zoom https://salvationarmycanandber.zoom.us/j/96656542075?pwd=ejZFVWN4OUJNUFN4dTZ2aXZrQXU1dz09
Friday evenings 2x per month – connect with Dave & Nancy Michel  (604-765-3404)
Children & Youth Ministry

If you can't make it to church in person your kids can still participate in Sunday School!  Click on the links below for a new online experience video lesson each week! 
First Look (online experience for kids ages 3-6)  Preschool Video Oct 24
252 Kids Online Experience (Gr 1-4)    Elementary Video Oct 24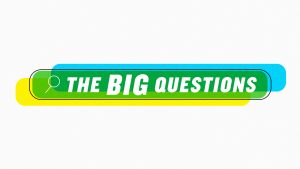 XP3 Preteen (Gr. 5-7) Preteen Video Oct 17    Preteen Video Oct 24
Teen Bible Study will move to 7pm on Wednesdays beginning next week Oct. 27th
YOUTH THIS WEEK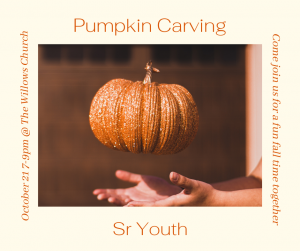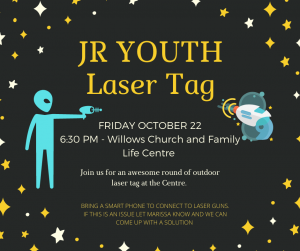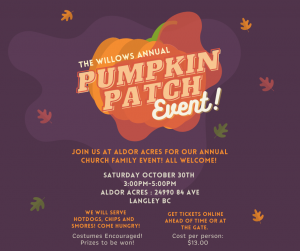 Family Fun @ Aldor Acres – a Willows tradition!  Saturday Oct. 30th 3-5pm (Get tickets online or at the gate $13.00 per person)  We will serve hotdogs, chips & s'mores with some refreshments as well.  Prizes for costumes!
Pastor Dave is in New Brunswick for a 2 weeks of intensive in-person classes for his Masters of Arts in Theology & Culture at St. Stephen's University, Oct 16th-30th.  Please send messages, phone calls and emails to Pastor Renee or our staff for assistance.
Grace & peace