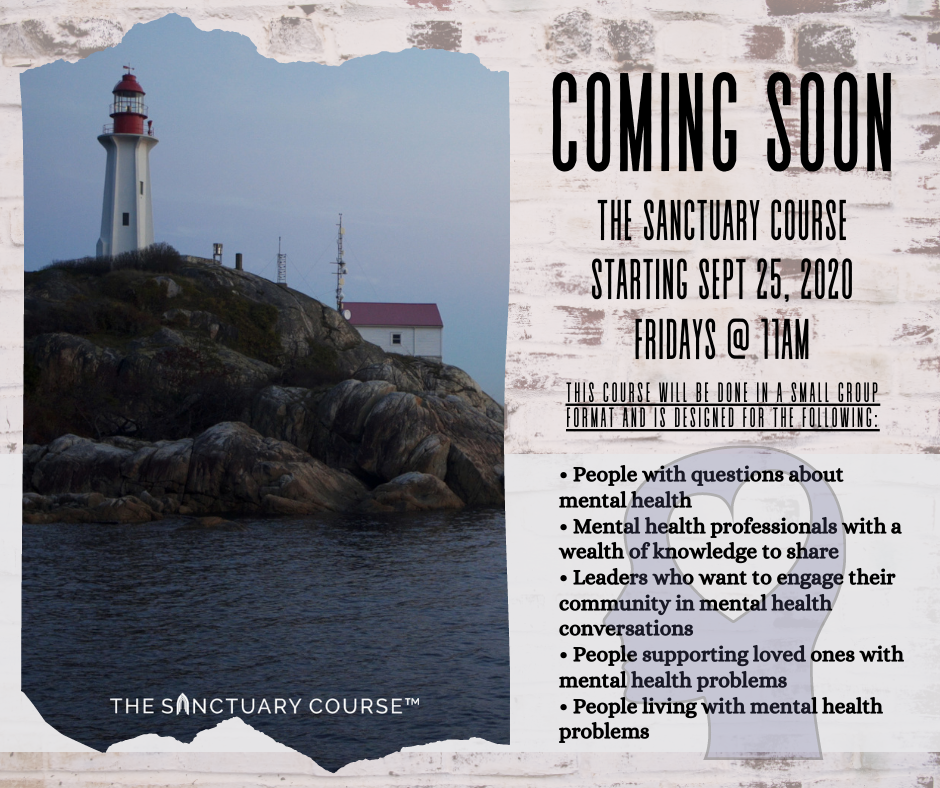 Join us for a new small group style discussion on Mental Health.
The Sanctuary Course has been designed and created for the following:
• People with questions about mental health
• Mental health professionals with a wealth of knowledge to share
• Leaders who want to engage their community in mental health conversations
• People supporting loved ones with mental health problems
• People living with mental health problems
Let's join together and discuss a real and pertinent subject in our society today.
Course is 8 weeks and can be joined via zoom or live at the Ministry House. We will start Sept 25th and end Nov 13th.