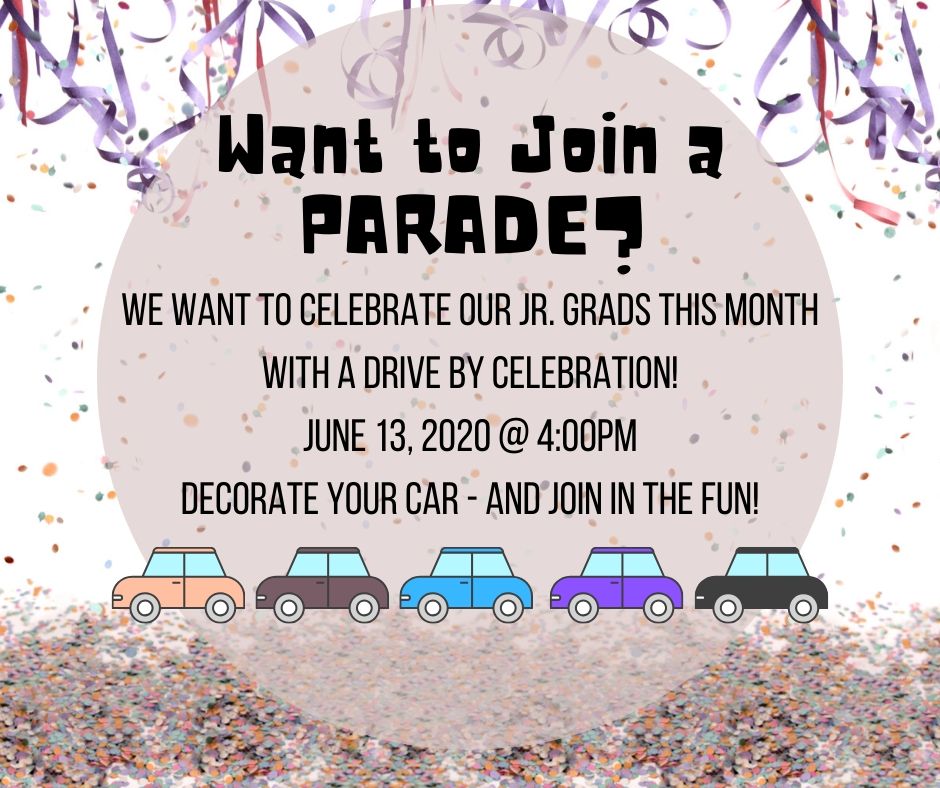 Join us on June 13, 2020 at 4:00pm to do a drive by celebration of all our Jr. High Grads!
Meeting place to be announced!
We are celebrating…
JACK MICHEL
XAVIER JACKSON
AVERY MAH
ALYSON COURTNEY
KARTER KOONER
JUSTIN WALKS
Decorate your cars…!
Best decorated car gets a Dairy Queen Gift Card!