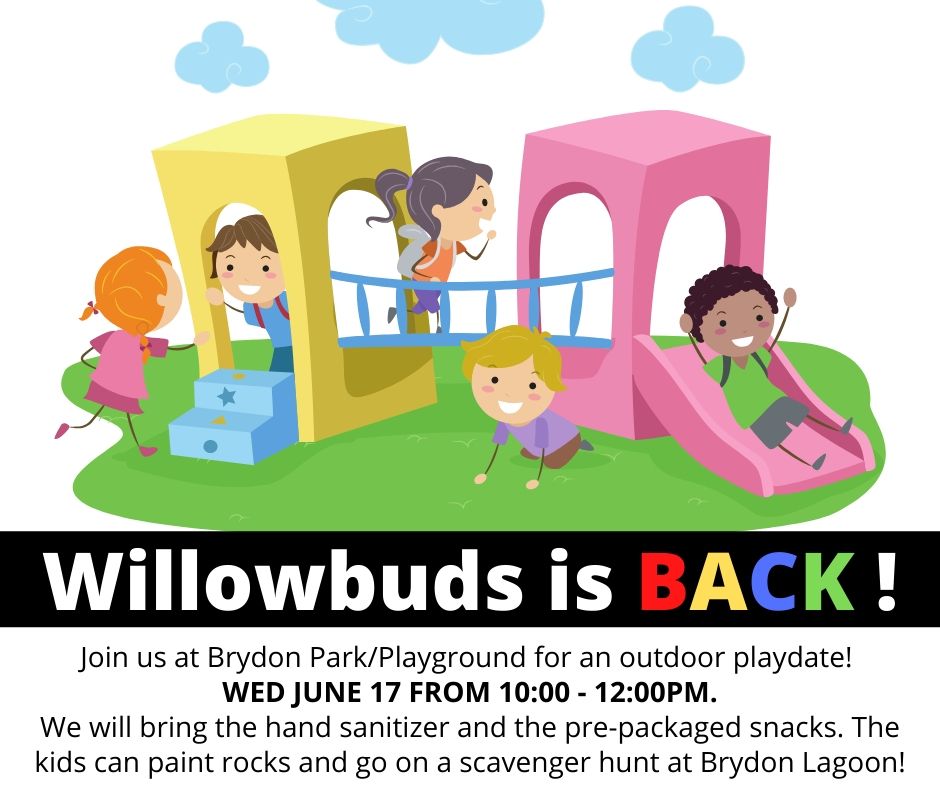 We have decided to take the plunge!
Come and join us on June 17, 2020 at Brydon Park (53rd Ave, Langley) from 10-12pm. We will set up with pre-packaged snacks, a small physically distanced craft, and we will have a scavenger hunt available for the Lagoon down the street! We are happy to see you, but please don't feel pressured. We respect the choices of individuals and families. We will be making sure to provide the necessary safety measures (hand sanitizer, wipes, etc) to keep our gathering in line with social distancing recommendations.
Brydon playground has a washroom that is also available for hand washing.
Please bring your own blanket for sitting, or your own lawn chairs. We will recommend that families remain physically distanced, but are fully aware that playgrounds are a challenging location to keep kids apart! Each parent will be responsible for thier own child.